ABOUT DELOREAN ARTIFICIAL INTELLIGENCE
DeLorean Artificial Intelligence builds sentient and semi-sentient systems of intelligence to address business and economic challenges for large fortune 500 companies. DeLorean AI currently offers services in the Financial, Fintech, M&A, CPG, Life Sciences, Healthcare and Entertainment industries.
DeLorean was founded because we found a lack of true AI in the market place. Artificial Intelligence is a buzz word in today's economy, however, there is not much behind these words besides talk and basic analytics. Delorean AI is different. We ACTUALLY build AI machines that can integrate with a host companies IT platforms and begin to think and make decisions.
With the evolution of Big Data and a digital awakening across the global market place the new tech buzz word is Artificial Intelligence. It is on the tip of everyone's tongue, but is there substance behind the marketing machines that have brought to market AI personas such as Watson, Amelia, Holmes & Einstein?
Companies are starting their journey along the road of Artificial Intelligence adoption, however, some damage has been done by front runner marketing of a persona that promised much but delivered little. In some cases corporate buying units are not aligned on their direction in this adoption and end up with what is basically a bunch of small science projects that fail to realize an ROI. This happens for two reasons, internal and external. The internal reason is that most companies continue to channel their investment in what they think AI is within the IT organization and as we have seen this usually fails. IT is a core component for hardware, software and infrastructure – the domain of Big Data, but not of analytics, data sciences, AI and cooler technologies that are yet to be imagined. A company that will make true head way with their digital transition and truly evolve needs to have C level commitment and a seat at the table, may that be a Chief Technology Officer, Chief Data Officer, Chief Digital Officer or Chief of AI, whatever, the name is for this position, they must have a seat at the table as well as the teeth to drive the necessary investments and accountability to drive a singular ROI. The external reason that this occurs is due to the maturity of offerings by consulting and service companies. Consulting companies (we all know the initials) are great at giving the vision but fall down around the ability to actually connect the technology to the solution. On the opposite end of the spectrum one observes that Service Integration (SI) companies have commoditized some data science and artificial intelligence tools in terms of "bodies", but do not have the ability to shape the solution with these "bodies" to meet the needs of business.
We believe that DeLorean AI fills a hole in the market. We understand industry challenges and we develop machines, algorithms, systems of intelligence and beings that have the ability to meet those challenges and launch our clients ahead of their competition.
Severence M. MacLaughlin, Ph.D
Founder & Managing Partner
Dr. MacLaughlin oversees the development and implementation of sentient and semi-sentient systems of artificial intelligence that address complex corporate and organizational problems. The solutions offered help in driving increased productivity, financial ROI as well as enhanced regulatory compliance in a variety of verticals.
Severence M. MacLaughlin, Ph.D has served in a number of leadership roles in the field of Artificial Intelligence and Data Sciences throughout his careers including Chief of Intelligence for the Western Hemisphere at Capgemini Invent and Global Head of Artificial Intelligence for Healthcare & Life Sciences at Cognizant.
Fields of interest and solutions:
Sales funnel and customer relationship management (CRM) platforms

Consumer Packaged Goods (CPG)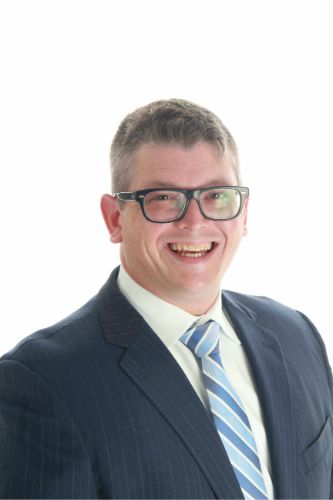 LEADING AI & DATA SCIENTIST
Dr. MacLaughlin is one of the top-ranked AI & Data Scientists Globally
Ranked among the top 20 Life Sciences Data Scientists.

Ranked second Healthcare Data Scientist.

Ranked first Consulting Data Scientist in the Life Sciences and Healthcare knowledge base.
Recognized as the American Healthcare Leader for Q1 2018.

Currently advises the United Nations (UN) and World Health Organization (WHO)