Sales AI, or Customer Relationship Management AI (CRM AI), is a comprehensive AI solution for the most taxing sales problems. Our product allows Sales and Marketing teams to shift the curve on sales in the direction of success. The results from Sales AI not only give insights into activities but it also makes predictions and next-best-action recommendations that allow the team to:
Predict if a deal will sell or fail

Predict where in the sales cycle the deal will fail

Determine what the best action to take is to move the deal to the next stage of the funnel and to a win
Additionally, Sales AI increases visibility into operations and predicts quarterly revenue and improve forecasting.
Our clients have seen a 15% increase in sales with the adoption of Sales AI
IMPROVING SALES EFFICIENCY
Our technology can improve efficacy of sales in the pipeline by modelling outcomes of deals with probability. With the ability to better classify wins versus losses, identify significant drivers, and recommend solutions for deal conversion, Sales AI directly leads to:
Increasing overall sales

Increasing percentage of deals won by diverting attention away from low-probable wins and towards higher probable wins

Lower operational costs

Shortening sales cycles

Cost reduction of win rates

Improving efficacy of strategic decision-making
ENHANCE BUSINESS STRATEGY
Sales AI can enhance your business' strategy by driving impactful decision-making and subsequent actions. By revolutionizing the sales process, it simultaneously saves your organization high costs from wasting time and labor costs on lost deals and improves the ability to focus energy on deals that will win.
EASILY INTEGRATED
Sales AI has established interoperability with various CRM platforms so that companies can avoid laborious platform migrations and reduce risk as data can stay in the client environment
TRAILBLAZING SALES MANAGEMENT TECHNOLOGY
Sales AI moves beyond just observational insights; it is a system capable of looking to the future by predicting, in real-time, how products and deals will perform. Sales AI culminates in an easy-to- use, customizable dashboard that user at all levels, from leadership to sales agents, can use to review the latest information and operate with data-driven decision making.
Other AI services for Sales vs. DeLorean AI's Sales AI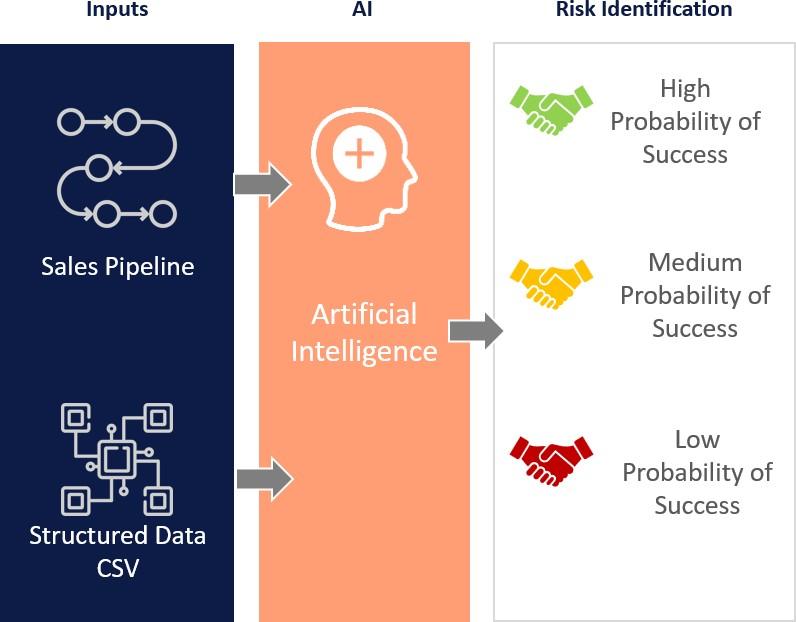 AI solutions for sales that are currently available often only use structured date within the sales pipeline to deliver limited results about the potential success of any particular deal.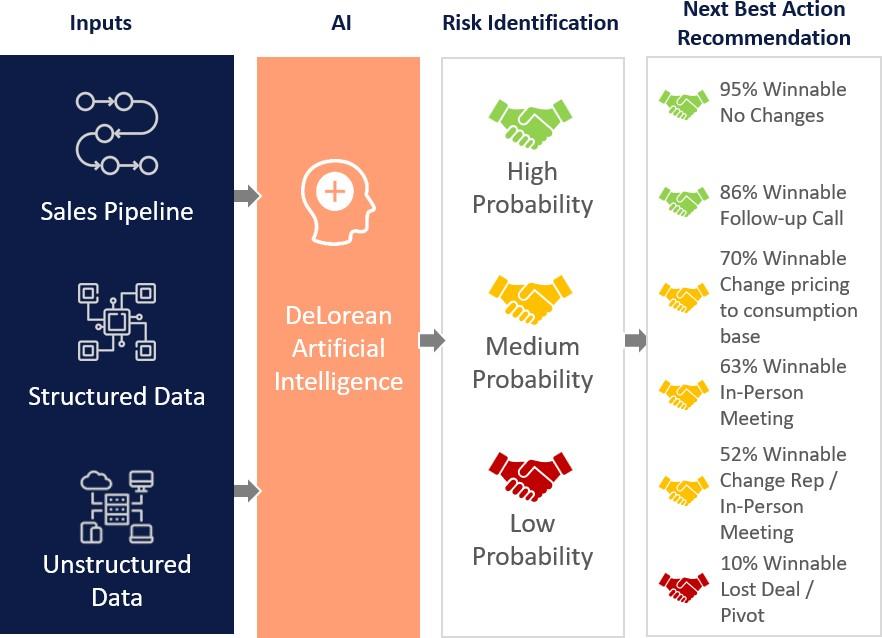 DeLorean AI's sales product can use all data available, including unstructured data. Then after performing classifications, it produces predictions and next-best-action recommendations, including interventive actions to increase deal winnability.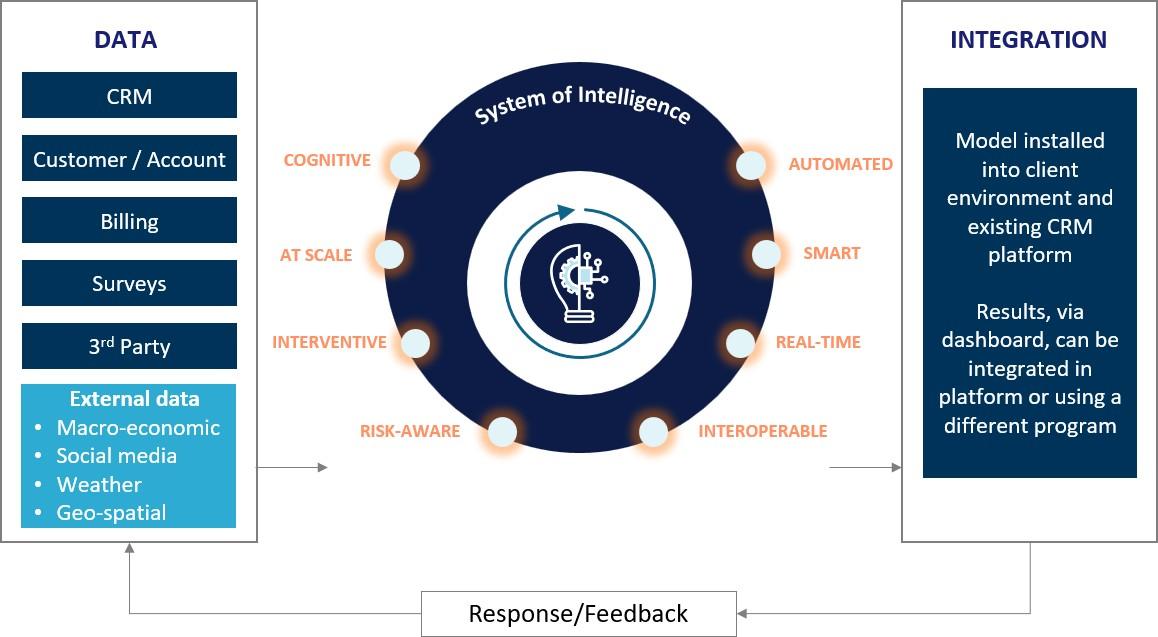 Deal Win/Loss Probability

Deal Progression Key Drivers

Next Best Stage Prediction

Next Best Sales Rep

Next Best Capability/Offering

Deal Directionality Prediction

Real-time Sentiment Scoring

TCV Prediction

Adjusted TCV & Sales Duration Forecast

Key Influencer Prediction & Intervention
Sales AI Results in Action
Sales AI results are delivered through easily consumable dashboards specifically tailored to the end-user needs, whether its mapping to a client's existing system or using a new platform such as PowerBI or Tableau.
Sales AI Results can be easily tailored for each user to show the most pertinent insights and actions.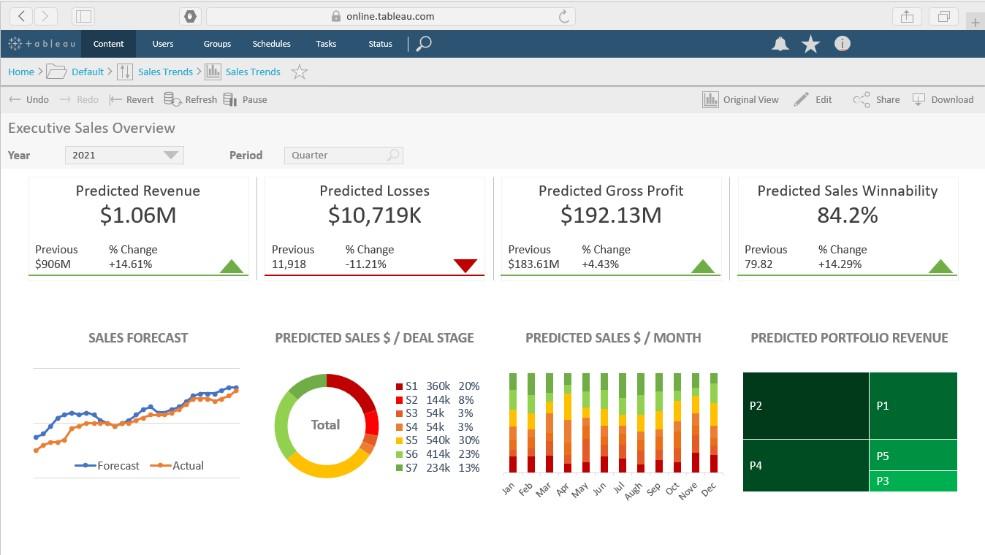 Executives can access high-level data then drill down to look at specific instances to understand the driving forces behind sales, activities, and revenue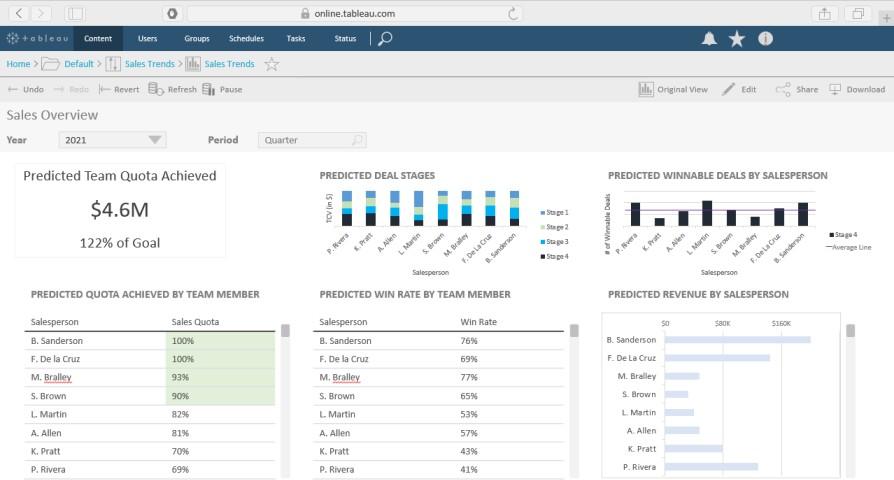 Managers can quickly assess their personal activities and their teams to improve visibility and make decisions faster to prevent deal loss and improve service
Learn more about Sales AI and its real-time sales management.